In 2022, scooter sharing is seen as an excellent solution for starting a business, since renting a compact electric vehicle is not only profitable, simple but also fashionable. Scooter sharing is considered by some to be an analog of Uber, only in the field of two-wheeled transport. There's something to it – an application, a service, etc.
Before launching kicksharing in Ukraine, it is necessary to get answers to several questions: how much money should be invested in the purchase of electric scooters and when the break-even point comes, and whether it will move further/closer depending on the number of vehicles. This will allow you to determine the profitability of scooter sharing and understand whether it is worth engaging into it.
Determining the raw data
The first and most important item of expenditure is the purchase of scooters. For instance, we buy 300 items, so the scalability of the business will be visible. Moreover, this amount is enough to launch a kicksharing service in a city ranging in size from 300,000 to 500,000 people (from the calculation of one electric scooter per1-2 thousand people).
The cost of a scooter with an additional battery and a repair kit is an average of $1,000. Note that it is cheaper to buy electric vehicles in China. The next important point is the availability of a guarantee. Proven manufacturers of electric scooters give a guarantee for a period of two years. Practice shows that under heavy load, a two-wheeled vehicle, on average, lasts 4+ seasons.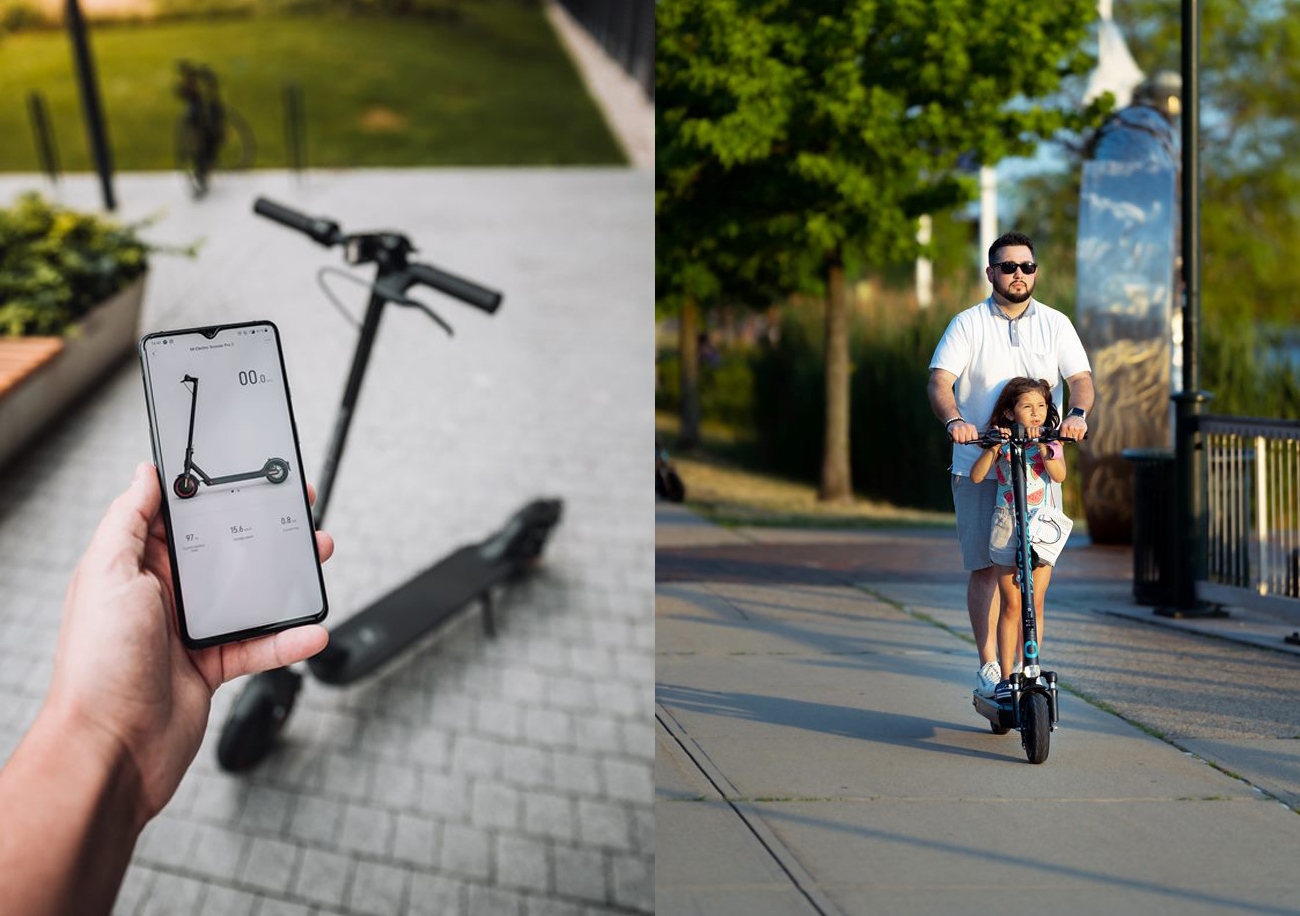 What are the costs and revenue per day?
First, let's define what elements revenue consists of:
tariff fee for using the scooter. A package per day costs about UAH 500 on average;
payment for unlocking. For this, users will have to pay from UAH 9 to UAH 15;
the cost of a minute of use, which varies from UAH 2.5 to UAH 5;
penalties for incorrect parking (if the user left the electric scooter in a prohibited area), which can range from UAH 250 and up to UAH 500.
Note that the above figures are for example only. Each company can independently set its own tariffs, having previously calculated the profitability of the business.
The next point that is critical for determining the profitability of a business is a list of costs:
warehouse maintenance. This includes the rental of premises and the installation of video surveillance cameras. Primary costs – about UAH 30,000 per month;
payroll budget (labor compensation fund) for staff who will provide technical support to users, as well as repair and maintenance of scooters. At first, it is not advisable to hire a lot of staff (especially considering that setting up an advertising campaign, software development is most often entrusted to third-party specialists). However, several technicians will have to be hired to maintain and repair electric scooters. Since the work schedule is flexible, applicants can be considered even among students. The cost of wages per month for one technician is about UAH 10,000. For the services of a customer service manager who will answer calls and advise users, start blogs/special groups in social networks, you will have to pay from UAH 10,000 to UAH 15,000.
It's important! The indicated figures for rent and salary levels are taken from open sources (job websites, bulletin boards) at the beginning of 2022 and are averaged for Ukraine.
Scooter insurance in case of theft
Taking out insurance for "micromobility means" is a must-have for every owner of a kicksharing service. Considering that electric scooters can be stolen, broken, their software can be damaged, having a policy will protect the business from unexpected expenses. In Ukraine, scooter insurance in case of theft is carried out by various insurance companies (Persha, Ergo, PZU, and others). Tariff rates can be viewed directly on the official websites of insurers or contact managers.
Typically, the policy covers:
theft, damage, or destruction of the vehicle itself (insurance coverage averages UAH 20,000);
the user of an electric scooter from an accident (also within UAH 20,000).
Some companies also offer to insure the rider's civil liability for damage caused to property, life, or health of third parties (as a rule, insurance coverage is up to UAH 10,000). You have an opportunity to get insurance for several months (3, 6, 9) or for a year.
For ease of understanding the volume of expenses and revenues of the kicksharing service, which includes 300 scooters, we calculated the figures for the year. Expenses and revenues will be zero in November, December, January, and February. As for the low season, in March and October, the daily cost per vehicle will be $1.9 and the revenue will be $2.44. In the remaining 6 months of the year, each scooter can bring in $8.13 daily, and costs – $2.7.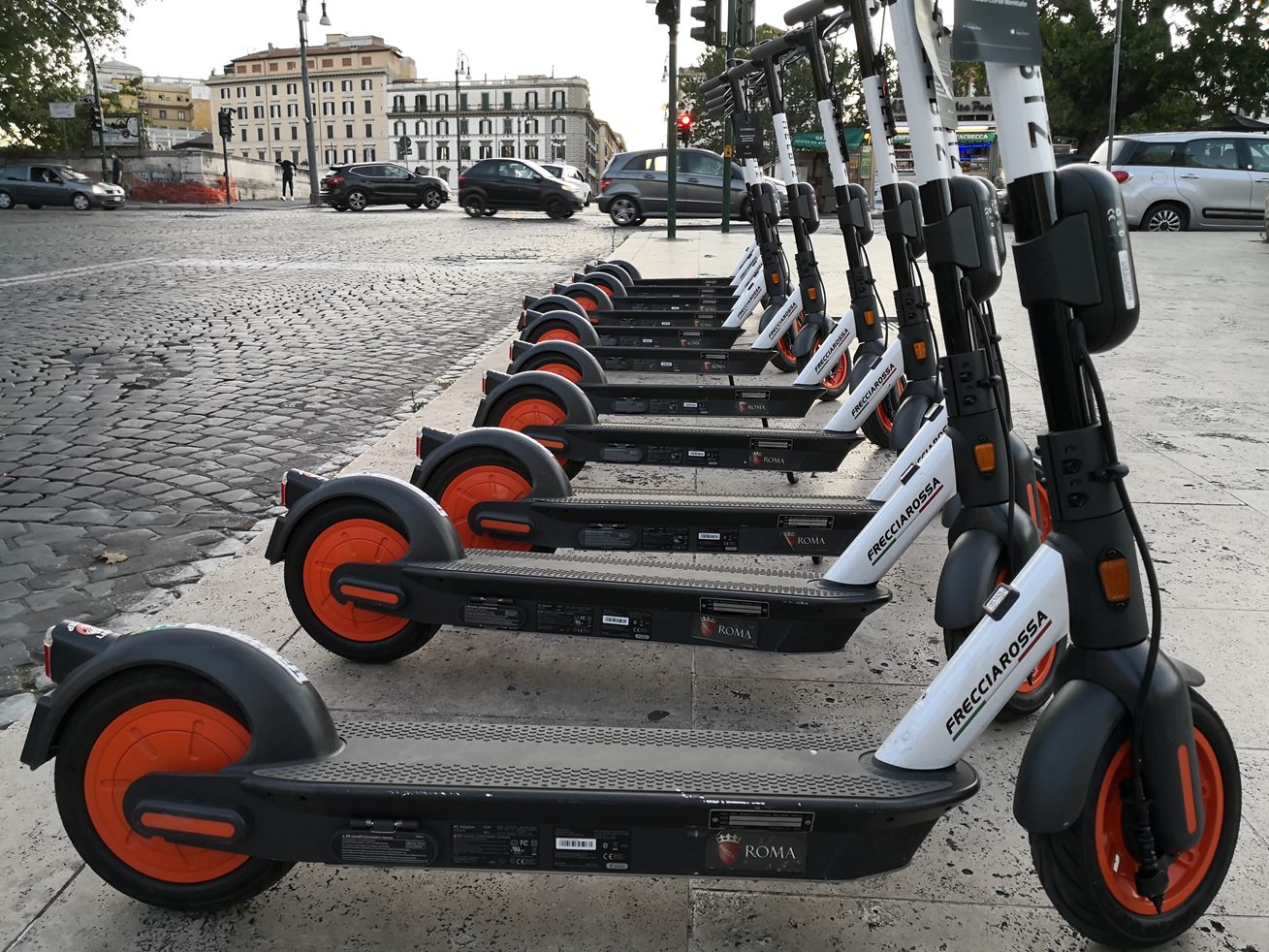 When is the break-even point?
Every entrepreneur, regardless of the type of business, is interested in the issue of reaching the break-even point, which is also called the critical volume point. In fact, this is the threshold of profitability, when revenues cover the total costs and there is a "zero point".
Thanks to this indicator, the owner of the kicksharing service can understand:
the feasibility of reducing or increasing the number of scooters for rent;
track the dynamics of changes;
calculate and plan net profit;
assess the profitability of the business.
Let's give an example of calculating the break-even point for a scooter-sharing service with 300 vehicles. Let's suppose that the business was launched in January 2022. To do this, the owner had to spend $ 300,000 on the purchase of electric scooters. For two months (January and February), the business will not bring anything, since at this time the rental of micromobility means is not in demand.
The first money will be earned only in March. The total revenue from 300 scooters will be $22,692 and the costs will be $17,670. It turns out that the profit for March will be $5,022. Since April, the so-called "high season" begins, when the monthly profit will be from $49,000 to $50,000. At this rate, reaching the break-even point will occur in September 2022, that is, before the start of the "low season".
In case you purchase more electric scooters, then the break-even point will not move. The situation is similar in the opposite situation – when less than 300 vehicles are purchased. What is more, you need to understand that revenue and costs per item are taken as an average for a business with 300 scooters. If there are fewer of them, you will not see the full picture of the costs and will not be able to assess the profitability of the service for kicksharing.
Quazom can make a more accurate economic model calculation upon request. You can leave your contacts – our specialist will contact you and advise on all issues. You will also receive a link to a table with ready-made results for calculating profitability for a scooter sharing service with the required number of two-wheeled vehicles.
Conclusion
Electric scooter rental is an extremely convenient service for residents of megacities and resort towns as people there prefer mobility to standing in long traffic jams on their own transport or fixed taxi costs. This business in Ukraine has a great future and you have to hurry up to occupy a profitable niche before others do it.
The pay-back of the kicksharing service takes less than a year, so it can be considered as a source of good profit in the short term. It is only important to make the right calculations and take action with the support of professionals. The Quazom team is ready to help you launch a promising business. Contact us!